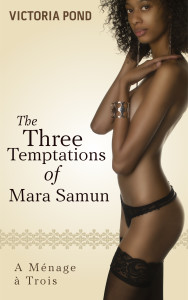 Warning: this story contains vampires enjoying hot threesome action (m/f/m).
A vampire tries to woo Mara at a bar, believing she's younger and susceptible to flattery. However, Mara is thousands of years older than her supposed seducer and turns the tables. Along with her partner of the last few thousand years, she invites the younger vampire to their bed, where he thinks he's in control until he realizes he's not.
Follow Mara down memory lane to ancient Egypt, post-Trafalgar London, and finally into a pleasurable ménage à trois.