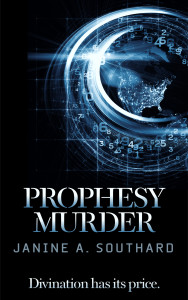 Divination has its price.
A New York detective discovers the dead body of her old Army mentor, and the corpse is covered in divination predictions. The longer she works the case, the more otherworldly her suspects become.
IPPY-award winning author Janine A. Southard mixes it up with this short police procedural. "Prophesy Murder" blends genres with the inclusion of fantasy and science fiction elements that get in the way of a hard-boiled detective.