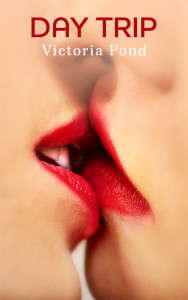 In this very British f/f short story, an Oxonian graduate student goes into London for a day trip with her friends. When she meets a hot London professional at the bar, she finds herself swept away in the moment. Maybe it's a bit exhibitionistic to have an orgasm in the corner of a dark bar, but she doesn't let that get in the way of a good time.
"Day Trip" is a literary take on finding one's place and enjoying mild kinks (public sex, nylons), written by an author who attended Oxford and often took similar day trips into the city. Sadly, her trips did not often end in sex with other women when her Tube station was closed.
Revised edition. First appeared in Sex in London: Tales of Pleasure and Perversity in the English Capital, edited by Elizabeth Coldwell.