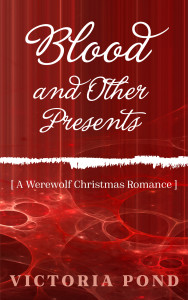 Jason and Yahimba broke up weeks ago, largely because her supernatural life was too dangerous for a single father to handle.
But Christmas is a time of love and forgiveness, and Yahimba starts a werewolf courtship ritual that could lead these exes to become ex-exes. When a witch threatens Yahimba's life, Jason has to choose: let her die or become her werewolf mate.
"Blood and Other Presents" is a contemporary romantic short story that will interest the werewolf sociological anthropologist in everyone.
Warning: there's sex with the romance. And a little bit of blood. And sugar cookies.